In addition to making music, I'm involved in other creative projects...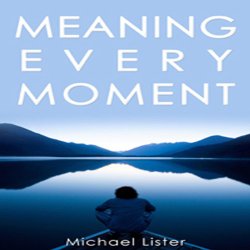 Meaning Every Moment

- an audiobook I narrated for my good friend, Florida Book Award Winner Michael Lister. The book is a collection of inspirational musings designed to help you live your best life possible by living with meaning.
Other audiobooks I've produced for Michael Lister include his 'Big' trilogy of 1940s noir novels set in Panama City and featuring his PI character Jimmy 'Soldier' Riley: